Reviews
Awesome Podcast!!

August 9, 2018 by Brooke Craven from United States

The host of the Crypto Radio, highlights all aspects of blockchain technology, cryptocurrency and more in this can't miss podcast! The host and expert guests offer insightful advice and information that is helpful to anyone that listens!

Professional Production Qualities and Excellent Content

August 2, 2018 by SpringRat from Australia

Finally, I have found a good source of cryptocurrency information that has good production standards, good content and that isn't hosted by anarchist nut jobs. Do yourself a favour and make space in your podcast line up for this feed.

Simplified introduction.

March 6, 2018 by Cosycampbell from United Kingdom

As a complete noob to cryptocurrencies, I'm loving these podcasts! Many thanks guys.

Very informative about blockchain and cryptocurrencies!

February 26, 2018 by william_ar from United States

I'm a relative beginner in the blockchain/cryptocurrency space, and I love listening to cryptoradio to inform myself on this growing technological sector. I'd recommend it to anyone!

Crypto Radio

February 24, 2018 by Matt E S from United States

Great info on newer altcoins coming directly from founders. Great format, keep it up.

Always liked their content

February 21, 2018 by Funfunfun-3 from United States

This is a great crypto show because the hosts are intelligent and ask intriguing questions about the technology and deep dive into what guests are building.

Great Information

February 16, 2018 by MatthewnBell from Australia

Im always trying to learn new things and seek out good information , co syndicate has impressed me. Glad I was put on to them and I look forward to seeing what comes in the future .

Easy to understand and informative

February 15, 2018 by Disastermaggie from Bulgaria

Mike, Euvie and their team are working hard towards creating a more informative environment around what really is blockchain and how our society can benefit from this technology. I love how this podcast gives you all the information you need in a simple and intelligable manner. Keep up with the great work you do!

Very informative!

February 11, 2018 by mom2fourboys from United States

Great podcast if you are starting out in crypto space.

Awesome start

January 29, 2018 by Pongr from United States

Sparks is a great moderator with awesome kills and keeping a nice flow. The panel is well assembled, knowledgeable, and down to earth, breaking things down into easily digestible bits (pun intended). The foundation for a great podcast is there and can't wait to see what's next!

So many questions answered

January 28, 2018 by MossyHiker from Canada

I've been in Crypto for a while and love the community (not to mention the Future Thinkers podcast), this podcast has been what I've been waiting for in the podcast realm. The first set of episodes are the best reference for me to send to people who have questions about blockchain, smart contracts, mining, airdrops, and a huge number of other topics. They are answered clearly and concisely. Thank you so much for creating Crypto Radio, I cannot wait to see where this goes in the future!

Real deal

January 24, 2018 by Mr. Fixxxer from United States

Most people who have podcasts and create pages, courses, papers, etc., don't really convey the knowledge. I like the fact that this podcasts comes from a very organic and neutral positive way of thinking and through a conversation of people everything is explained in a very well manner. Kudos.

Informative for entry into Blockchain/Cryptocurrencies

January 19, 2018 by ELCommanderBRC from United States

I've had to explain blockchain and cryptos to friends and found it difficult. This podcast helps make it easier to explain to myself and to others! Well done Crypto Radio!

From newbie to informed in 4 episodes

January 18, 2018 by TrentAnderson from Australia

So this week I got my crypto feet wet and I got a recommendation from a friend in the crypto space to listen to this podcast as it was full of good information and insightful hints. Listened to all podcast back to back and now going over them again, great listen and I feel more informed now making my way into investing in this new world of crypto. One guy talks a little fast but I listen to in 0.5x speed so now I can keep up Before it was daunting, now I feel informed

Helping beginners to understand block chain

January 16, 2018 by Ben.Flav from Australia

Really enjoying the information coming from the podcasts to help understand the different coins and how they relate to the block chain. Please keep them coming

Perfect for those wanting to dive deeper

January 13, 2018 by adam.m.f. from United States

Great content by relevant and knowledgeable hosts. Perfect content and delivery for those who might know nothing or a little about crypto, and want to start diving deeper.

Organized, clear and structured.

January 13, 2018 by jatlygee from United States

Well organized podcast. I really enjoy how they have very structure conversation amongs mutltiple contributors while keep it clear and ease to follow. It really shows that a lot time and effort is investing in keep the conversion open while staying on point.

fast paced smart crypto podcast.

January 13, 2018 by rj wije from United States

What can I say except that this podcast is fast moving, informative and offering excellent content for anyone diving into the world of Blockchain and the world of tokens and coins.

Crypto Info Gold

January 11, 2018 by PedroP31 from United Kingdom

Great knowledge, well presented and very informative. Would recommend to newbies and crypto pioneers alike.

Get to know where your money is going

January 10, 2018 by olinaddov from United States

Before putting any money into any tech, understand what the tech is about. Crypto Radio is great for those trying to do that for the blockchain world.

The Best Pod for Cryptos

December 31, 2017 by rmuscari from Brazil

Im really like to listen podcasts, and i was looking for one that have good quality for learn about cryptos and for how to make money with it. Then i found you guys, thanks for so much good information in this unnexplored world! I higly recommend your podcasts for who want to learn about cryptos and ICO's.

Understanding the fundamentals

December 31, 2017 by esteban.eu from Germany

Based on knowledge rather than intuition, I like the logic behind these podcasts. They really allow me to feel more secure about my crypto decisions. I am very grateful for the priceless insight!

Great intro for people new to crypto.

December 31, 2017 by NHarris24 from United States

Big fan of Future Thinkers and I always craved more talks on crypto and blockchain this filles that great. Looking foward to its progression.

Great intro to all things Bitcoin, cryptpo and BlockChain

December 30, 2017 by Hammer1811 from United States

I've been getting more and more into the world of Cryptocurrency and I am happy to have found this podcast. So far, they have done a great job laying out the basics for newcomers, and I look forward to seeing where the show goes.

If You Love Crypto

December 30, 2017 by @chrispaulino1 from United States

If you love Crypto, you will love Crypto radio!

Crypto Beginner Here

December 29, 2017 by jhinin from United States

As a crypto beginner this podcast has been very informative! It's not filled with the basic, "this is what you should do and you will make money!" information you find on reddit and such. They have been helpful to understand the technology, its potential, and its current issues. I personally also enjoy that their podcast isn't bloated with useless banter for 90% of the time. They get right down to business.

Great podcast!

December 27, 2017 by Silentkcyclery from United States

This is a very intelligent group of people that always seem to be ahead of the curve. Because of them I will keep buying bitcoin after I almost scared myself out of it. It has been very lucritive, and I only see this technology growing! We are living in an exciting time.

Easily digestable information for anyone new to bitcoin and crypto world

December 26, 2017 by nevennna from Slovenia

Great introduction to Bitcoin. Feel like I'm ready to take next baby steps in the crypto world and looking forward to the following episodes. Rock on!

Ahead of the Curve

December 24, 2017 by Nero__B from Australia

Just as it is with the industry they cover, these guys are ahead of the curve and I am excited to see where both Crypto and this podcast go. All 4 hosts mesh well to bring you all the knowledge to get started into this exciting new field.

Amazing Platform

December 23, 2017 by D.C.1 from United States

I have found a fun and cool place to use when I need to create or zone out!! Everyone should give this platform a try!!

The podcast you should probably listen to going into 2018 and beyond

December 23, 2017 by JoseFeral from United States

Informative and well-paced, this is the podcast you should listen to if you want to learn and stay abreast about developments in the cryptocurrency & blockchain world.

Start as you mean to go on...

December 22, 2017 by antonjw from United Kingdom

Tuned into the first episode of this podcast as I saw it pop up Twitter. Interrupted some a16z thing to listen to this instead... who are they anyway?! Had high hopes for this podcast as I've been enjoying listening to the dangerously mind-exanding Future Thinkers podcast for some time. Here we have two new hosts in addition to the usual Future Thinkers line-up. I must say this expanded Crytpo team was a real treat. Really good conversation and good to hear the views of the hosts and some crisp thinking about blockchain, crypto and financial markets generally. Most of all what I like about the approach here is the complete accessibility of the subject that this podcast is geared towards. Listening to this first episode is a good guide to knowing where to start with cryptocurrency. Looking forward to more.

A show worth investing in

December 22, 2017 by MW2280 from Canada

Very informative and the hosts know their crypto

Super helpful!

December 22, 2017 by jessicajo04 from United States

Great intro for beginners, and I'm looking forward to learning more from this team.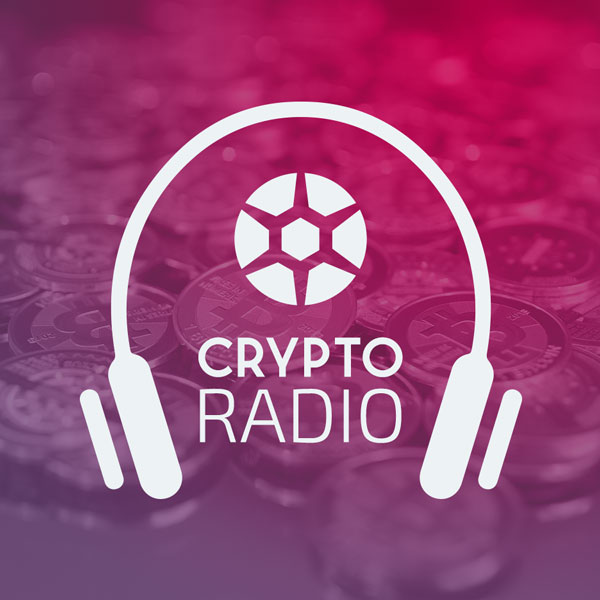 Hosts
Chris Sparks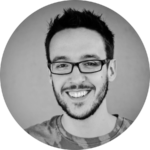 Mike Gilliland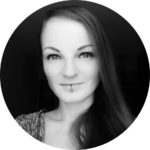 Euvie Ivanova
Michael Pole